About
Posts by :
Would like to play a game with us?
• December 16, 1:30PM
• MS Teams
Come and learn with us!
Expand your knowledge and skills this November with KW Philippines! Here's the schedule for our November Class, register now!
Even in our social media-savvy, always-on, content-saturated world, email remains the backbone of your marketing mix. So the question becomes: Are you using it to its fullest potential? If NO, then you need this guide. It delivers the latest tips and tools and email smarts you need to succeed.
THE LONG WAIT IS OVER! 
Join us as we unveil the most aggressive Filinvest Buyer Promos and Seller Incentives yet!
With over 100 Filinvest Land participating projects!
See you tomorrow, October 27 (Wednesday) 1:30pm – 2:30pm
Note: This session is exclusive for Keller Williams Philippines Associates

Thanks to the internet, anyone can access more real estate information online than ever before – for better and for worse. But there's a difference between repeating what you see online (and who knows how reliable that source maybe!), and synthesizing multiple statistics to create an accurate picture of your local market or client segment.
"Being the market expert differentiates us from the consumer," says Joe Delia, a KW agent from the Detroit metro area. "That's where we step in as fiduciary on their behalf as we're able to take that data, digest it, and put together a plan as a result. Whereas, if you're just a generalist, you don't know how to do that. You just speak in generalities and don't necessarily give them the highest level of fiduciary responsibility."
Knowing your market and conveying authority goes a long way toward wowing clients.
"Everybody knows the market is doing really well throughout the country," says Todd Hudson, a KW agent-based in Maui. "But, if you can say, 'In the last month or two, we've actually been continuously taking off more inventory than we're putting on,' that's a big stat that tells you we're still in a seller's market. Being able to fully articulate that to a client – does put you on that pedestal."
Along with KW Master Faculty member Pam O'Bryant, Delia and Hudson share what being a local expert means to them as well as five tips for using that knowledge to earn sellers' trust.
Know Your Market
As Delia and Hudson alluded to above, offering expertise isn't painting a broad picture. It's using the right numbers to paint a very specific picture of a specific area or local market segment. Think you know your market? If so, you should be able to prove it – on demand.
"Knowing your market means when you bump into somebody, whether it's at a family event or on the streets or anywhere, and when they ask you how real estate is, you can quote with actual statistics," Delia says. "You don't say, 'It's hot.' You say, 'These markets are down by 50%. We're averaging 14 days on market.'"
Instead of waiting for opportunities to show your market know-how to come up organically, here are five actionable tips for demonstrating your knowledge to sellers.
Five Ways to Communicate Your Market Expertise to Sellers
1) Do your research.
Since knowing your market provides content for your lead generation, make sure to include it in your daily lead generation routine so it gets done. And, before you head off to research, know which stats provide the clearest depiction of your market. "Absorption rate is a big one," Delia says. "How fast are houses coming and going, and how much inventory is there? That's really a great barometer on how hot the market is. Days on market is another. So looking at those two things for a particular neighborhood is where we can beat the big aggregates on a hyperlocal level."
Related reading: Market Update: Going Beyond COVID to Build a Better Real Estate Company
2) Tailor your knowledge to the segment.
Remember that different statistics mean different things for different segments. For example, fewer days on market for houses priced under $300,000 doesn't equate to fewer days for luxury division listings, a lesson Delia learned the hard way. "For background, two years ago, luxury was really slow, but everything else was really hot," Delia says. "So, if you go on a luxury listing and tell them the market's hot, you're not telling the truth, right? So you've got to look at the individual segments for whatever you're marketing to or whomever you're having a conversation with."
3) Build long-term relationships.
Consistent communication positions you top of mind as the best go-to source for local market info, but sometimes you have to cold call to get those relationships rolling; a strategy that works for Hudson now that he knows the types of calls that yield results. "What we try not to do is make the phone call, 'Hey, do you want to sell your house?'" Hudson says. "It's more legitimate. 'Do you know what's going on in the market? Have you talked to your neighbors? Have any expressed interest in selling? No? How about you?' Then we keep notes of how those conversations went. Then just carrying on that conversation really makes a world of difference. If they had to go to the doctor the week before, we call them and say, 'Hey, how did that doctor visit go?'"
Related reading: Eight Practices For Strengthening Client Bonds in a Shift
4) Listen to the seller.
Everyone has their own communication styles and goals. It's your job as an agent to figure out, first, what the seller really wants, and second, their preferred communication style. For the latter, some people will want to geek out over numbers with you, and others will want only the broadest strokes. As far as goals go, they can be wide-ranging. "Everyone's motivation isn't necessarily maximizing sale price," Delia says. For example, some sellers may prioritize cash offers, extended leasebacks, or certain closing timelines over getting top dollar.
5) Set expectations from the get-go and as you go.
The goal is always to have a client for life after the transaction ends, so keep communication about market changes clear and ongoing throughout the sale. "I always set the expectation at the listing appointment as to how I'm going to handle that by saying, 'Hey, listen, I'm going to tell you exactly what's happening on the market and pay close attention to what's pending and what's going active,'" Delia says. "Real estate is very fluid. One comp can change things considerably. You can't be afraid of calling them and letting them know the truth."
Overview
Named after a picturesque Italian resort-town, Sanremo Oasis is a mid-rise residential community set amid verdant greens and spacious environs. Located within the vibrant City di Mare at South Road Properties, Cebu, it offers residents a glimpse of the sea and surrounding mountains right from their balcony.
Features & Amenities
Building Facilities And Security Features:
Individual Mailboxes
Basement Parking (For Sale)
Sufficient Fire Exits
Cistern Tank
Automatic Fire Alarm Sprinkler System
Natural Ventilation For Common Areas
Spacious Lobby And Corridors
Service Stairs
24-hour Security Services
Cctv Cameras
      Amenities:
Kiddie Pool
Lawn / Jogging Trail
Pre-teens' Pool
Lap Pool
Play Areas
Basketball Court
Clubhouse
Location
Sanremo Oasis brings you closer to daily essentials. With redefined modernity of leisurely pleasures made within reach, go shopaholic for the latest trends at the lifestyle strip at Il Corso. Also, the fun goes on as you extravagantly dine at The Piazza's abounding Al Fresco restaurants. And with BPO buildings a few walks away, Sanremo Oasis at City Di Mare truly offers enjoyment beyond limits.
Sanremo Oasis is located at City di Mare, South Road Properties, Cebu City.
Landmarks:
• University of the Philippines Cebu – 2 km
• San Pedro Calungsod Chapel – 2.1 km
• SM Seaside City – 2.1 km
• Cebu Business Park – 8.4 km
• Mactan Cebu Intl Airport – 16.3 km
• Proposed UP Campus – 0.5 km
Units
Click image to enlarge
2-BEDROOM UNIT
27.98 – 45.04 sqm ±
Overview
Your urban oasis takes the form of an Asian-Balinese-inspired community of midrise residential buildings set within a sprawling 3.7-hectare property at the heart of uptown Mabolo district in Cebu.
Features & Amenities
Relish the freedom to live, play, and pursue your passions every single day. Perimeter walls and a 24-hour security system have been installed to safeguard your family's well-being.
Be pampered to your heart's delight with a host of amenities that create for you and your family a world of recreation and leisure.
Clubhouse and Gazebo
Adult and Kiddie Pools
Basketball Court
Children's Play Area
Jogging/Walking Paths
Al Fresco Dining
Multi-purpose Area
Location
You have the world at your fingertips because your home is a convenient distance from just about anything you will ever need.
Located at Pres. Magsaysay Ext., Bgry. Kasambagan, Mabolo, Cebu City, your home is highly accessible through public transport along F. Cabahug Avenue.
Landmarks:
• Castle Peak – 1.7 km
• Mabolo – 2 km
• Sarrosa International Hotel – 2 km
• Banilad – 2.1 km
• Cebu Business Park – 2.2 km
• Center for International Education – 2.3 km
• Cebu Country Club – 2.5 km
Units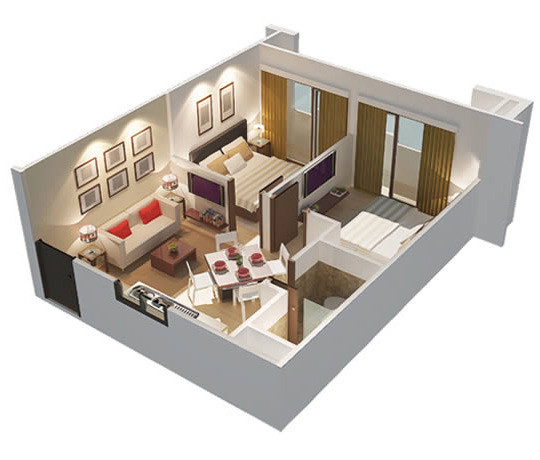 Click image to enlarge
TYPICAL 2-BEDROOM UNIT
31.73 – 42.8 sqm ±
Overview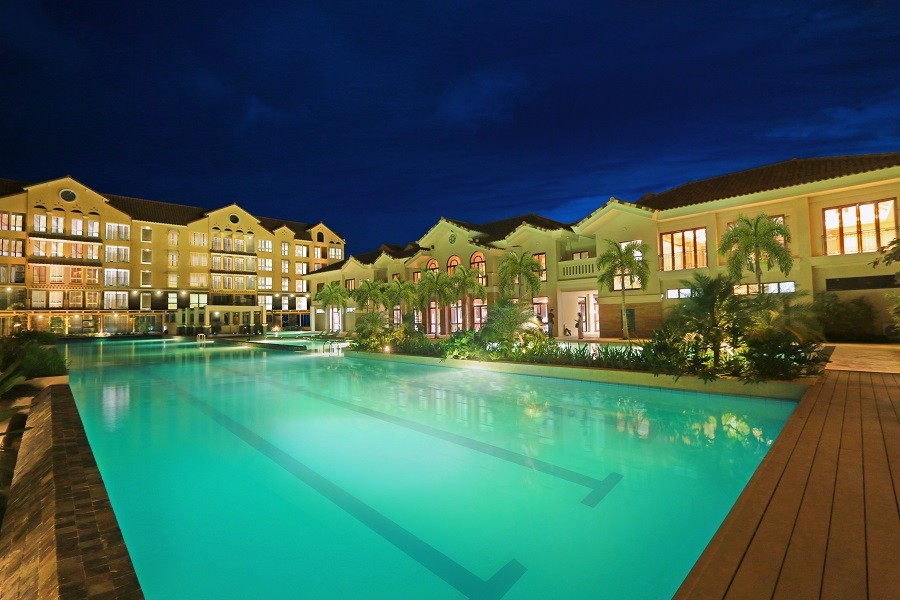 The Idyllic Amalfi
Inspired by a coastal town in Italy known for its picturesque landmarks and scenic beauty, Amalfi at City di Mare lives up to its name as it offers a majestic view of both the mountain and the sea.
Indulge in a perfect mix of resort-inspired amenities, lush landscapes, and wide-open spaces in this conveniently located enclave.
A joint venture development with the city government of Cebu.
Features and Amenities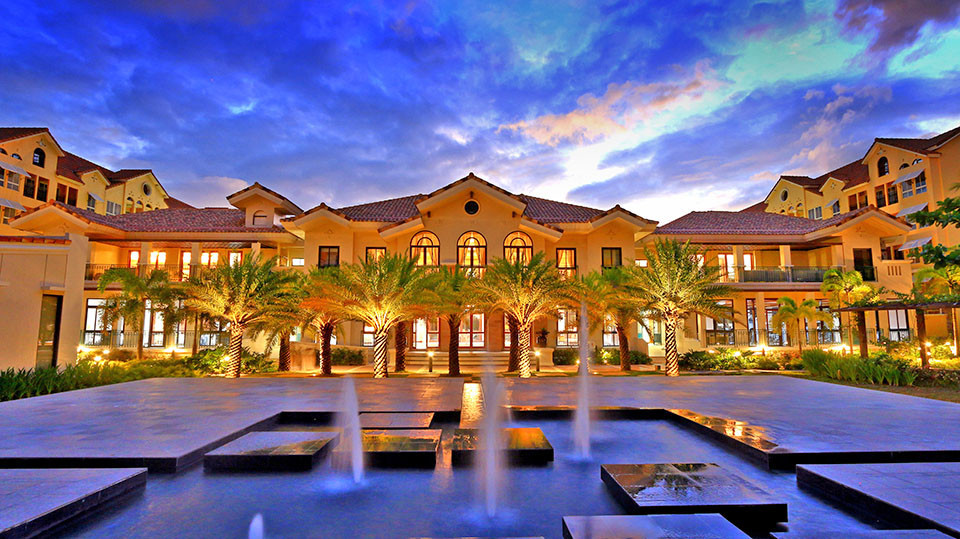 Actual Photo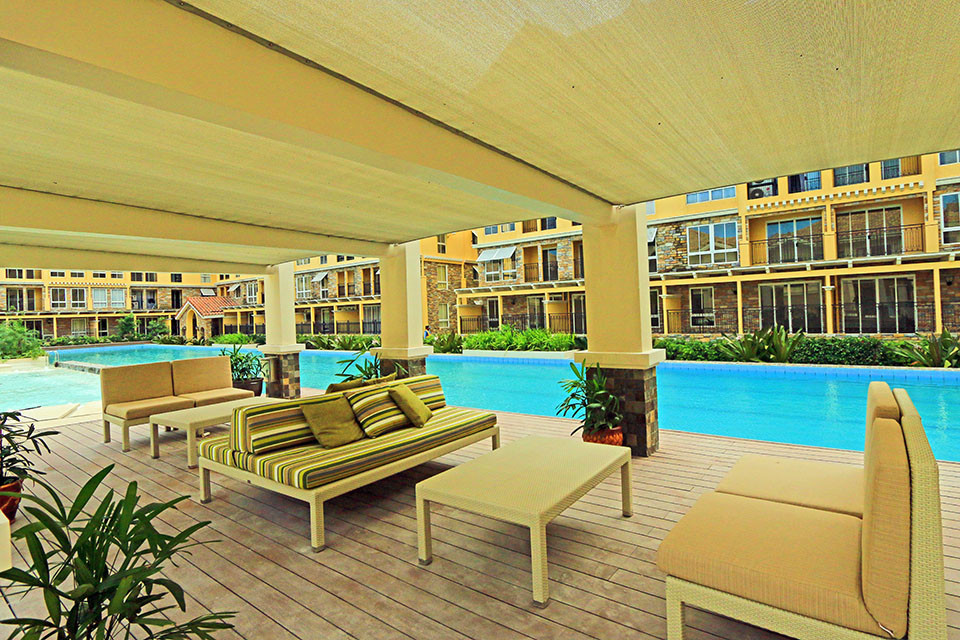 Actual Photo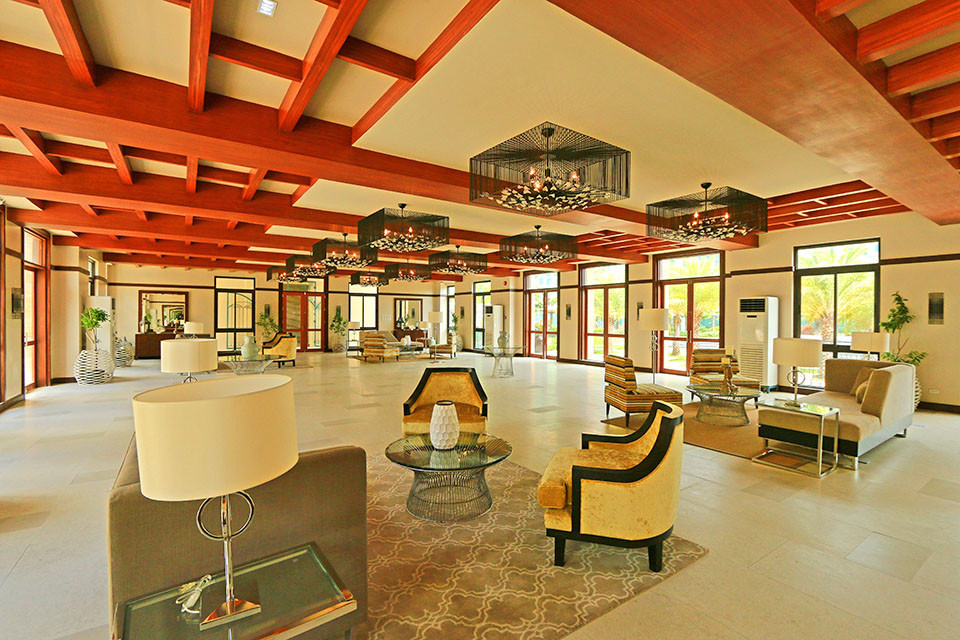 Actual Photo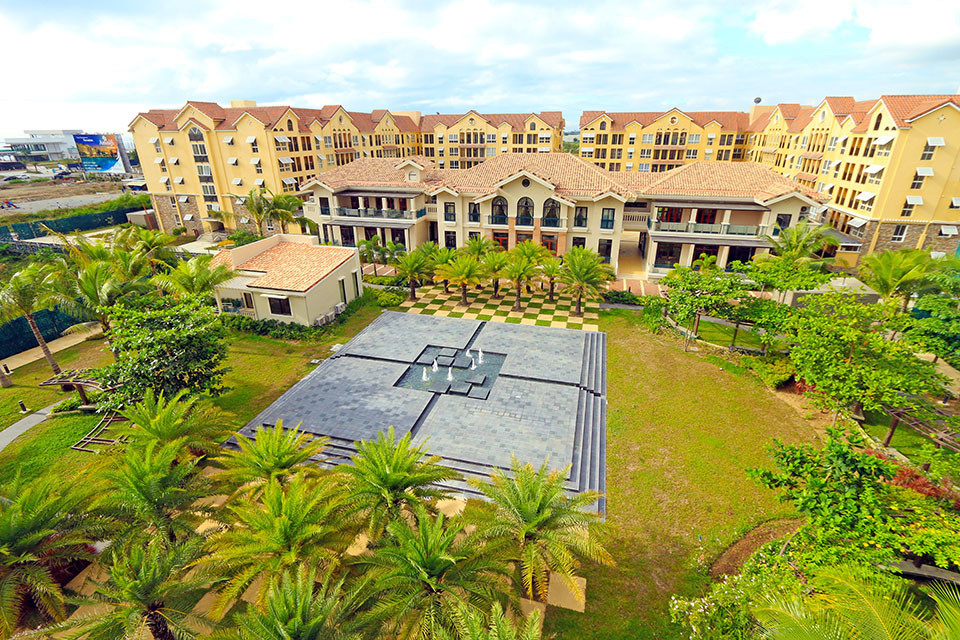 Actual Photo
Actual Photo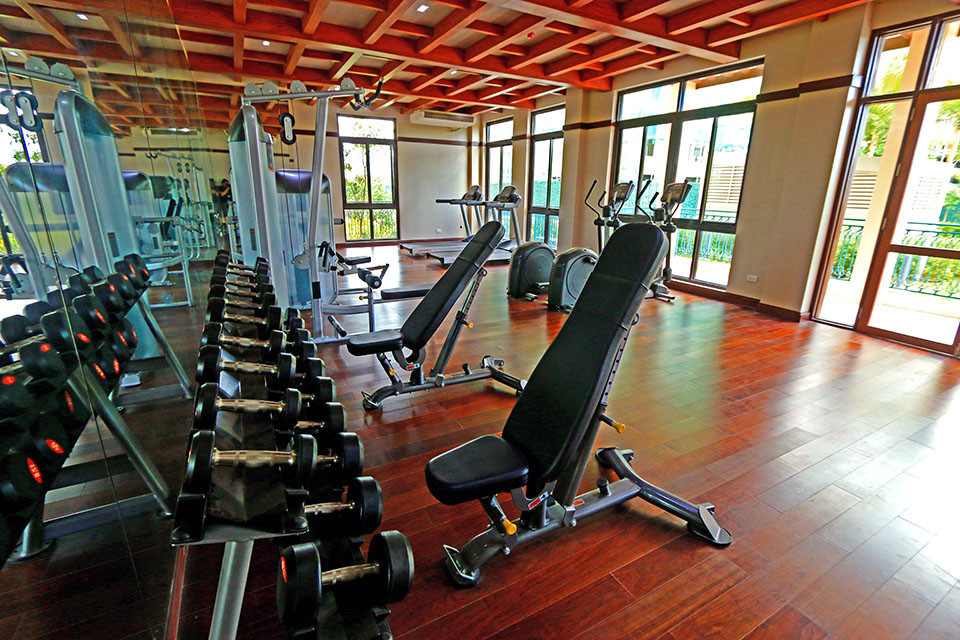 Actual Photo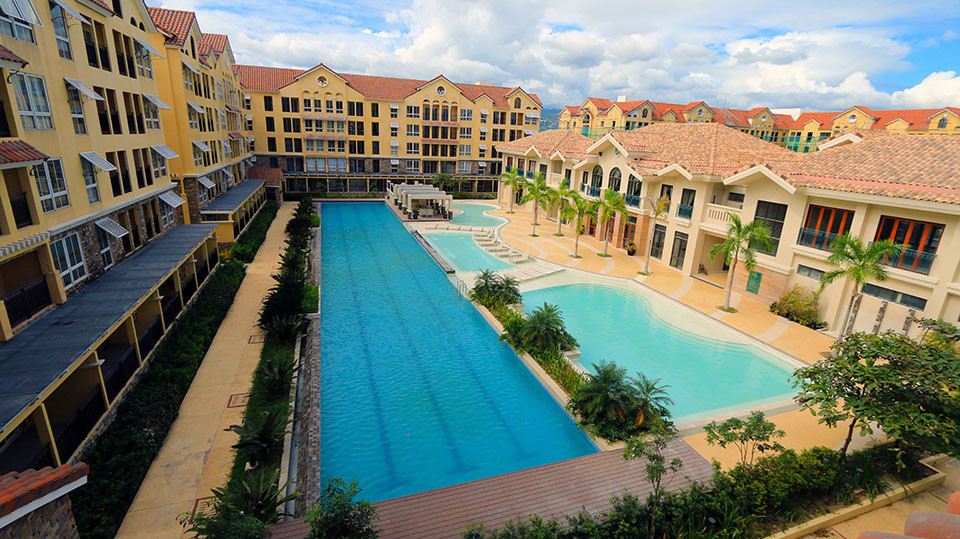 Actual Photo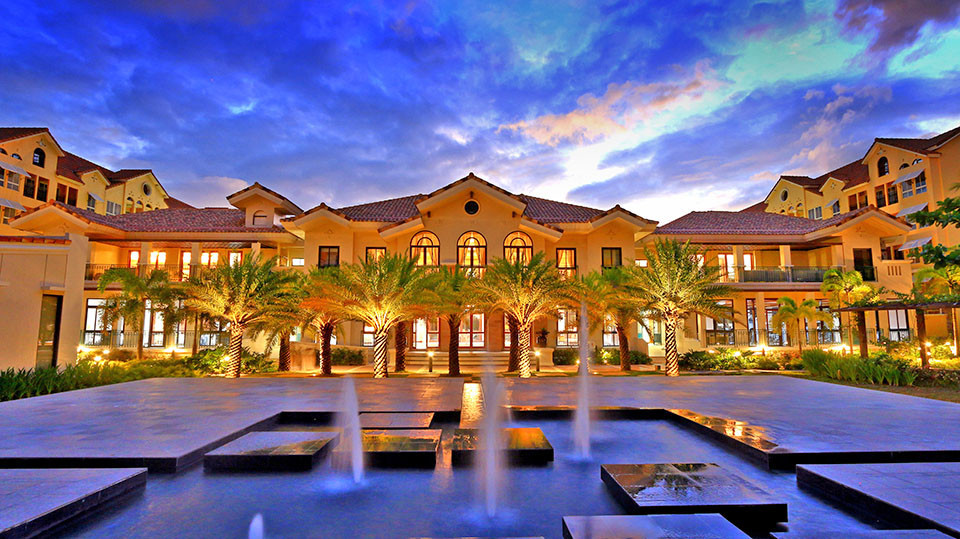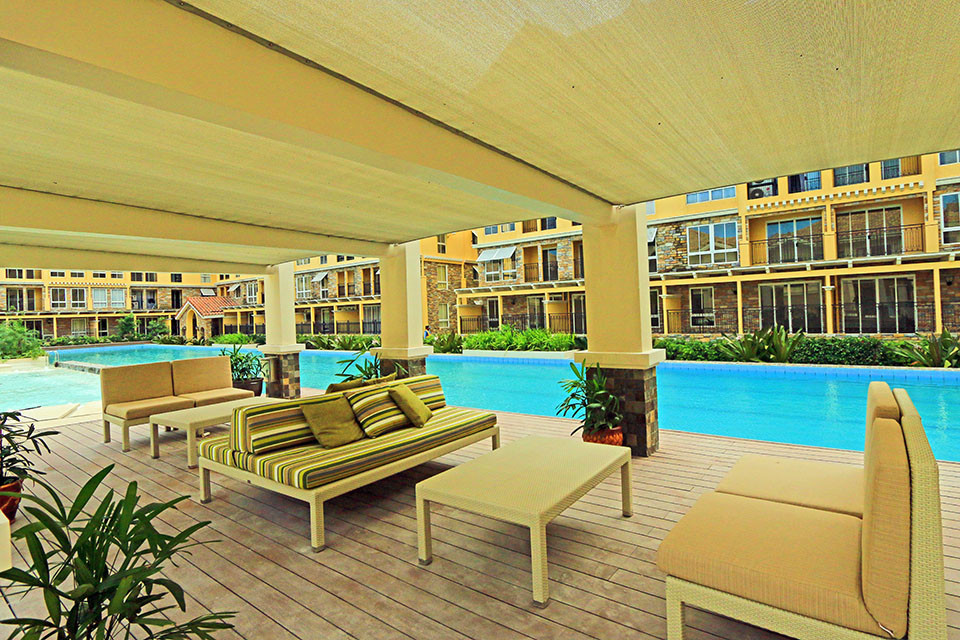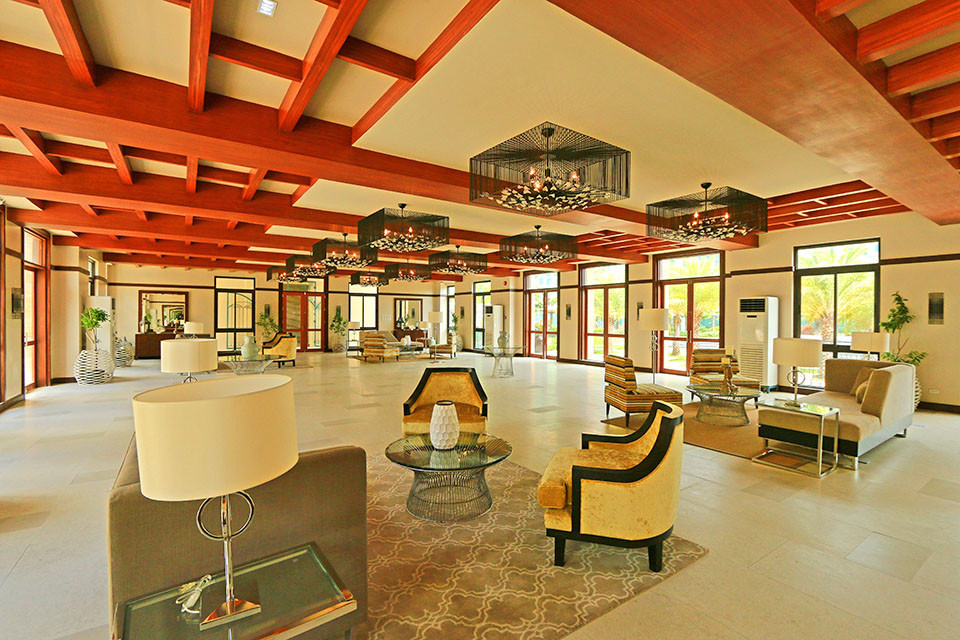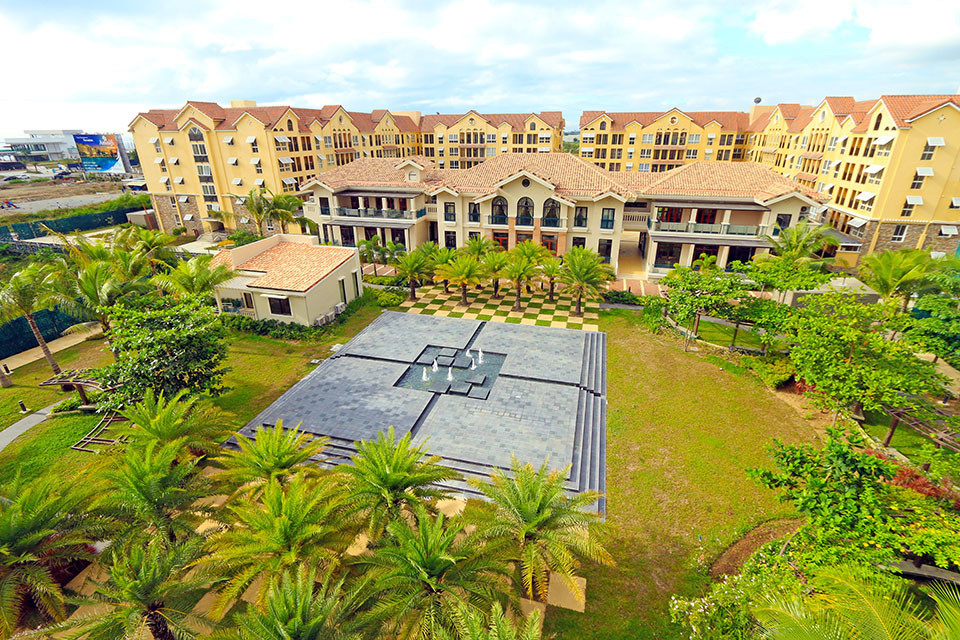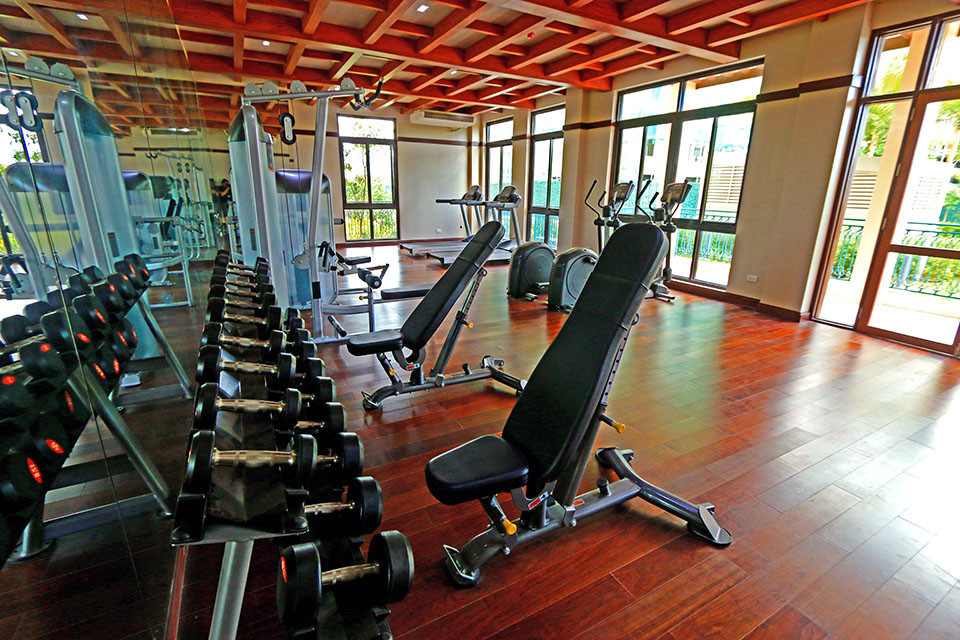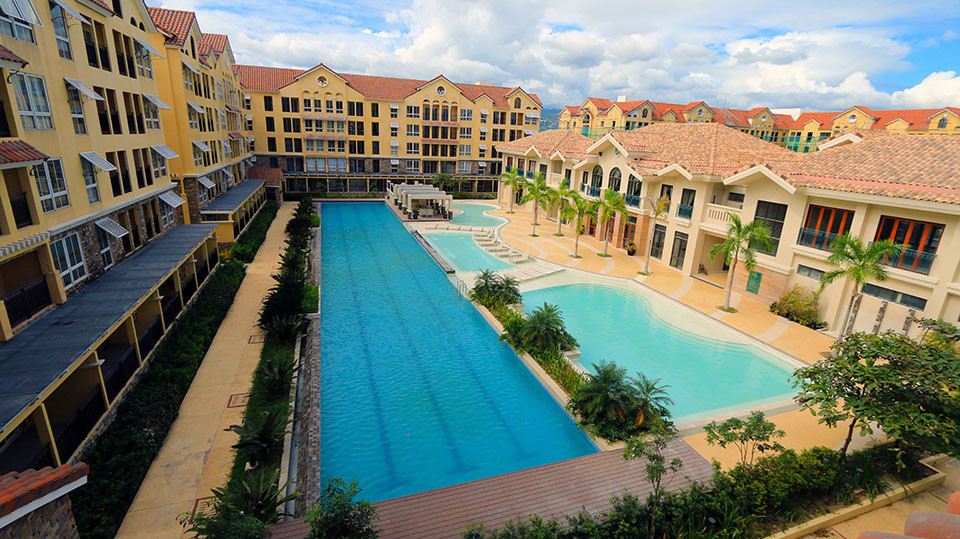 Sublime Pleasures
Indulge in relaxing amenities where fun moments are best shared with loved ones and friends.
• Lap Pool, Kiddie Pool and Lounge Pool with Sunken Deck
• Courtyard
• Clubhouse
• Jogging Path
• Bike Lane
• Outdoor Recreational Park
Location
City di Mare, The Lifestyle Capital of Cebu
Welcome to City di Mare, a forward-thinking city with a distinct township design.
A self-contained coastal green community, City di Mare is so balanced and alive, it brings work, recreation, shopping, and daily living to a whole new dynamic level.
Amalfi is located at City di Mare, South Road Properties, Cebu City.
Coveted Urban Living
In this haven where security, accessibility, and modernity meet, every day is a breeze. Located within the vibrant City di Mare, you can enjoy all the conveniences of city living, minus the hassle.
Certainly, this is the life you want. The life you deserve.
Landmarks:
• Proposed UP Cebu Professional School – 0.5 km
• San Pedro Calungsod Chapel – 2.1 km
• SM Seaside City – 2.1 km
• Cebu Central Business District – 6.2 km
• Cebu International Port – 6.8 km
• Mactan Cebu International Airport – 12.1 km
Site Development Plan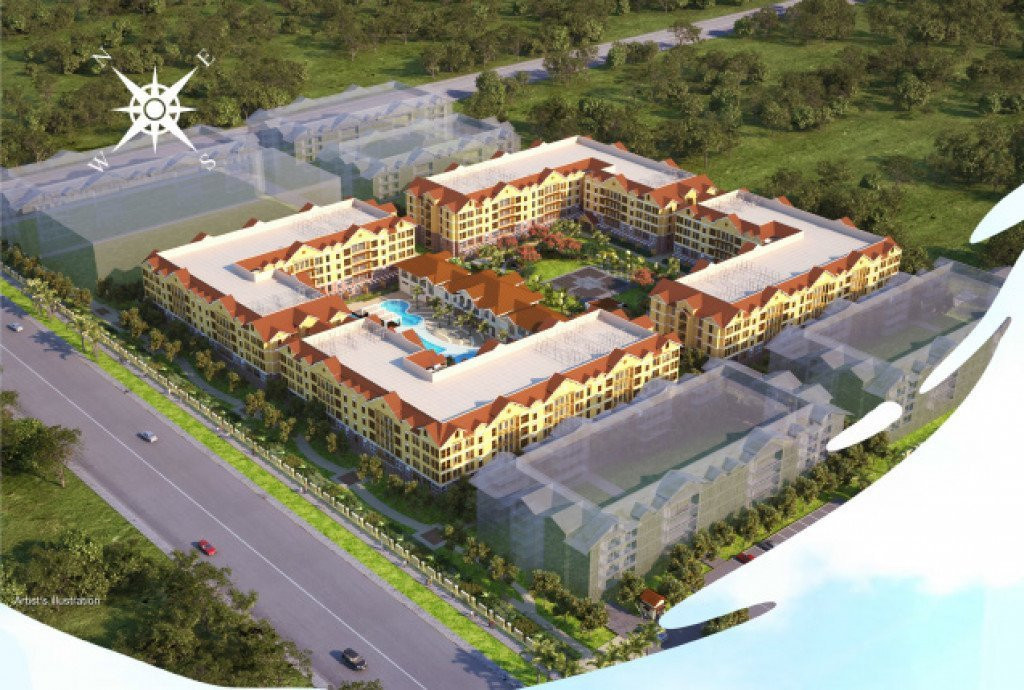 Click image to enlarge
Paradise in the City
Truly your own patch of paradise, Amalfi boasts of refreshing greens in expansive courtyards typifying the generous amenity of 70 percent open space and low density.
Units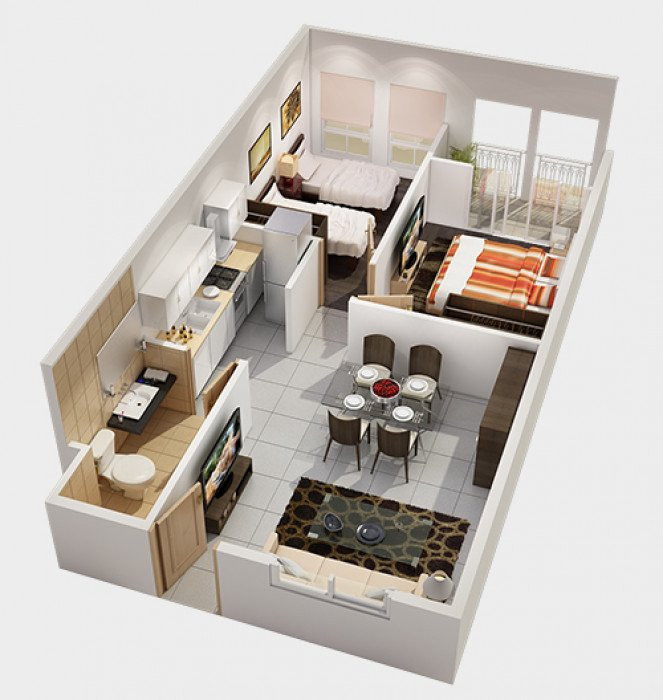 2 BEDROOM UNIT
48.27 – 57.56 sqm ±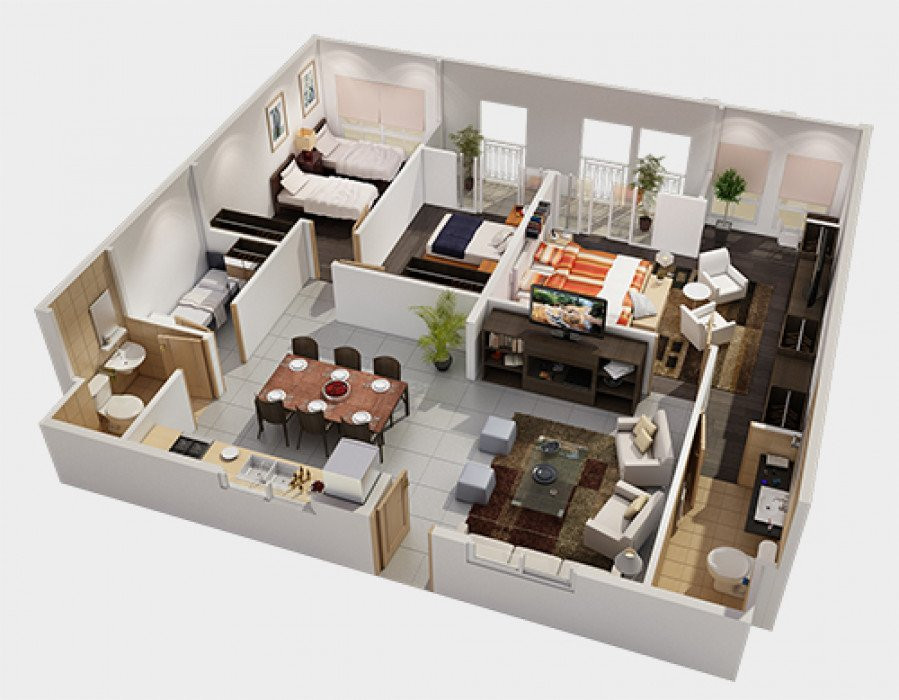 3 BEDROOM UNIT
82.27 – 107.55 sqm ±
HLURB LS Nos. 26294, 25440, 26286 | Completion Date: 06/2017 (Amalfi Building 3)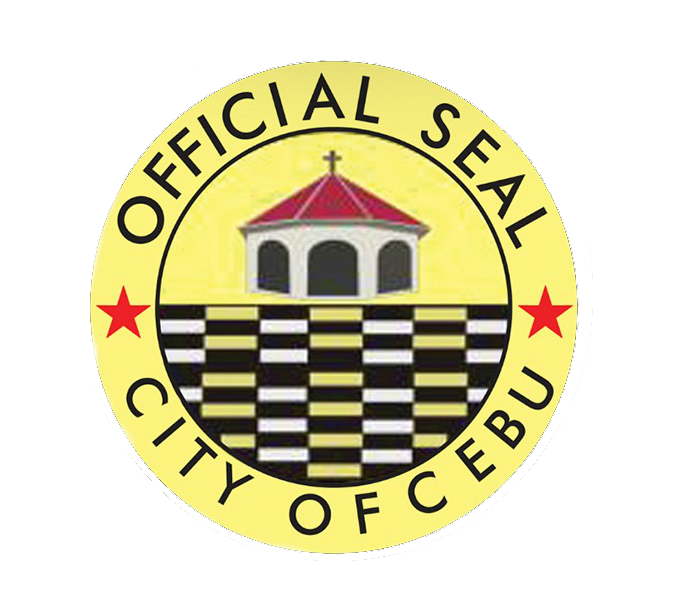 With a traditional lead, an agent heads into the interaction with some sort of background knowledge – whether it's the lead's neighborhood, need, or maybe even a mutual friend. Online leads, on the other hand, typically arrive with a blank slate.
"An online lead is an entirely cold introduction," says Mike Hillary, a technology coach and trainer for the Mid-American Region. "You have no reference. You have no body language. You don't have the social credibility like a referral. You're basing everything you do base on their reactions to your questions, so it's a totally different approach to build a relationship from that because the context just isn't there."
In addition to missing context, agents also might face more immediate competition from the get-go.
"People are searching on 13 different websites, so you really have to have your systems and tools in place to speed the lead," says Mike Duley, an expansion agent-based in Bentonville, Arkansas. And even then, the result can be a lot of hurry-up-and-wait because online leads tend to have longer conversion times than their traditional counterparts.
"I think a big difference for online leads is that our conversion percentage is a lot less, so we need a lot more volume of those than our non-online leads to get the same results," says Jennifer Holloway, director of communication for a Houston-based team. "Historically, they've needed a lot more cultivation time before we convert as well."
By understanding that online leads may require a longer burn before conversion, these top-performing agents have found tried-and-true tactics for getting the most out of their online leads, which they shared in a discussion with Zach Younger, a master faculty member of Keller Williams University and regional technology director for Northern California and Hawaii.
Six Skills to Shore up Your Online Leads
Don't skimp on the free stuff. When zeroing in on your online marketing strategy, don't overlook the free options for expanding your reach. Whether it's digital prospecting with your social media followers or posting to Facebook about what your buyers are looking for, free tactics can have big payoffs. And, if you haven't yet, beef up your Google Local Services page with photos and reviews. "You need to be getting Google reviews from everyone that you're doing a transaction with, from your title company, from the lender you're working with," Holloway says. "That needs to be an integral part of your business."

Related reading: Oufront Social Media Archives
Figure out what works for you. What earns everyone else big results may fall flat for your business. To focus your message, listen to these three words from Holloway: "Test, test, test," she says. "You could hear someone say they're killing it with certain language, but it could not work in your market, so don't be discouraged by that test. Try different messages. Think about what you're hearing from your clients and what their concerns are. How can you play on that in an online ad? Think about your language, and test it."

Related reading: Six High-Converting Facebook Ads You Should Be Running Right Now
Stay selective with what you send, and make sure it's what the lead signed up for. How many times have you been annoyed to find yourself on a list you don't remember subscribing to? Even putting aside the annoyance factor, email providers may begin to automatically mark your message as spam. "Your email deliverability is so critical to your cultivation efforts," Holloway says. "Email providers look at how people interact with your email, so if people aren't reading your emails, they're going to learn that behavior over time, and eventually the provider is going to say everything that you send are spam. It is so critical that you monitor your sending reputation."
Stop the scroll. We all fall victim to the scroll, and the things that finally break up that endless chunk of text are photos, emojis, and videos – and particularly vertical videos (think TikTok). "We read images faster than we read words," Younger says. "This is why, through human science, we know that emojis work well for online leads. We just interpret them faster."
Be authentic and consistent. We've come to be skeptical of so much that appears online, so ensure you're being honest, transparent, and real. "Make sure you're building that brand trust online by being authentic, having reviews to back yourself up, and marketing to people in the way that you say that you're going to," Holloway says. One overlooked component of trust is consistency, so layer your messaging across all mediums and channels. To that end, Holloway adds, "In layering our message, we make sure they're seeing it on our blog, they're seeing it on our website, they're seeing it on our Facebook ad, they're seeing it on our YouTube channel."
Get started today. Even the experts are ready to admit they don't have everything figured out. "We're still perfecting," Duley says. "And I would challenge you if this is something you want to do, you can put 15 minutes on your calendar every day. Start weaving this into your day and learning and adding to it. Start as small as just adding pictures to your Google business page, which costs nothing and is really easy."
Will you be working on perfecting your online leads strategy? What is your first action item from this list? Let us know in the comments section.
For Mike Incorvaia Sr., his wife Sylvia, their son Mike Junior, and their supportive daughter Gina – who, although uninvolved in the family business, will still provide referrals – real estate is a true family affair. Over the last 15 years, the Cleveland-based Incorvaias have tapped into every aspect of the Keller Williams universe – from profit share, to leadership, models, and systems – leading them to experience exponential growth along the way.
When the family joined Keller Williams in 2006, Sylvia was bringing in $15 million worth of business. Fast-forward to now, The Incorvaia Team, composed of 30 associates and admins, are responsible for more than 600 transactions worth $100-plus millions. And, through Keller Williams, the family was able to reach a new level of financial independence and grow their own net worth to a seven-digit sum.
"The KW opportunity has been instrumental in making our lives so great," says Mike Incorvaia Sr., who compares his work dynamic with his wife to something you might see on a reality TV show – sometimes heated, but strong, rewarding and fulfilling. "It's been an incredible journey," he says.
Adds Sylvia, "As a family, we work really well together, we get things done and we complement each other."
A wealth-building journey
The family's business got off the ground in the early 2000s, when Incorvaia Sr. was working as an insurance agent while helping Sylvia market her growing real estate business in his spare time.
The couple wanted to start a real estate team, and were intrigued by KW's profit share offering. "I thought, this is such a great business model," Incorvaia Sr. says. Now, the Incorvaias receive about $100,000 per year through profit sharing. "It's a really nice source of passive income."
At the beginning of their journey, the family invested in their local market center, and subsequently focused on sharing the message of Keller Williams with a wider agent pool. During that time, in-person open houses were an everyday practice, so Incorvaia Sr. visited agents during their open houses in order to discuss the possibility of joining his family's team at Keller Williams.
"I knew that if I stayed persistent and if I just built the relationship, eventually they would listen," he says. Incorvaia's relationship-building has brought on incredible talent to the company: Three of the agents from the open-house days are currently among the top 100 KW mega real estate agents.
In tandem with Mike Sr. and Sylvia's growth journeys, Mike Jr. was working toward joining the business. In 2006, he got his real estate license and focused on networking and growing the team's social-media presence to help boost business. "Mike was so well connected and knew more people than we ever imagined," Mike Sr. says. "His networking skills as well as his social media proficiency have paid big dividends."
Related reading: Build Wealth Without Limits Through the Keller Williams Profit Share Model
Treating team members like family
The Incorvaias have built a close-knit team they consider to be family. Agents affectionately call the Incorvaias "Papa" and "Mama."
All team admins are licensed, which enhances customer service, Incorvaia Sr. says, and members constantly cultivate relationships with agents from across the country, which often leads to referrals.
"We value relationships," Incorvaia Sr. says. "The greatest thing about this business has been the people."
Agents – and clients – are attracted to their business's brand, which the Incorvaias describe as honest, caring and trustworthy. Building a strong, dependable brand is essential for achieving exponential growth, Incorvaia Sr. says.
"You build the brand, (and) people will be attracted to you," he says. "And, as they're attracted to you, they'll come and join your team."
These days, the Incorvaias link up with potential new team members over social media. Incorvaia Sr. might reach out to a successful agent and congratulate them to start a conversation, and that could lead to a discussion over the next six months to a year.
"People really enjoy working with us," Sylvia says about agents and clients, "and they know we're going to do the right thing."
Leaning into leadership
Keller Williams has also given Incorvaia Sr. the chance to participate in KW leadership, an experience that helped him grow as a business owner. Previously, he has held operating principal roles in multiple market centers. He grew both from a small agent count to around 500 associates before ultimately selling his interests to focus completely on growing The Incorvaia Team.
"As an OP, I have had the pleasure of watching agents reach their potential," he says.
Incorvaia Sr. and Sylvia look forward to seeing Mike Jr. excel in leadership as well. They plan to keep The Incorvaia Team in the family for the long haul, eventually passing it on to Mike Jr. to oversee. Ultimately, the Incorvaias hope that one or more of their four grandchildren will want to keep their thriving family real estate business alive.
It's brought success to their family, and they believe it will continue to do so for generations to come. KW, and what it's helped them build, "it's really changed our lives," Incorvaia Sr. says. "It's put us in a financial position that we would have never been in otherwise."